Welcome to Babbacombe Palms! Babbacombe Palms is a Guest House located in Torquay , Devon. Could this be the ideal base for your trip to Torquay or Devon?
Rooms from £55.00 per night
Contact Details
2 York Road, Babbacombe
Torquay
Devon
TQ1 3SG
Facilities available at Babbacombe Palms
Eating & Drinking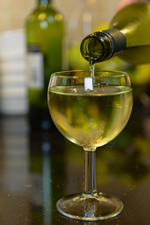 Bar - why not enjoy an evening drink at Babbacombe Palms's bar, a perfect end to a day out exploring Torquay.
Also what better way to start your break than with a glass of wine or drink when you arrive at Babbacombe Palms.


Relaxation facilities
In room facilities
Non Smoking Rooms - the rooms at Babbacombe Palms are non smoking. Please note that law in England states that it a criminal offence to smoke indoors with in a public building.


Description
All our warm comfortable rooms have recently been fully refurbished including the en-suites which have new powerful showers with plenty of hot water. All rooms have new beds fitted with deep quality matresses New Digital Flatscreen TVs with Freeview Hair
Location