Welcome to Bay View Guesthouse! Bay View Guesthouse is a Guest House located in Saint Helier , Jersey. Could this be the ideal base for your trip to Saint Helier or Jersey?
Rooms from £38.00 per night
Contact Details
12 Havre des Pas
Saint Helier
Jersey
JE2 4UQ
Facilities available at Bay View Guesthouse
Eating & Drinking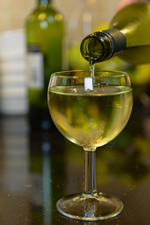 Bar - why not enjoy an evening drink at Bay View Guesthouse's bar, a perfect end to a day out exploring Saint Helier.
Also what better way to start your break than with a glass of wine or drink when you arrive at Bay View Guesthouse.


Relaxation facilities
In room facilities
Non Smoking Rooms - the rooms at Bay View Guesthouse are non smoking. Please note that law in Jersey states that it a criminal offence to smoke indoors with in a public building.


Description
All of our bedrooms are individually decorated and furnished and we use quality bedding which is changed every three or four days. Extra pillows are available in the rooms and we pay special attention to detail in order to provide our guests with a comfor
Location