Welcome to Causeway Tavern B&B! Causeway Tavern B&B is a Bed & Breakfast located in Bushmills , County Antrim. Could this be the ideal base for your trip to Bushmills or County Antrim?
Rooms from £45.00 per night
Contact Details
241 Whitepark Road, Lisnagunogue, Dunseverick
Bushmills
County Antrim
BT57 8SP
Facilities available at Causeway Tavern B&B
Eating & Drinking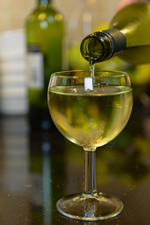 Bar - why not enjoy an evening drink at Causeway Tavern B&B's bar, a perfect end to a day out exploring Bushmills.
Also what better way to start your break than with a glass of wine or drink when you arrive at Causeway Tavern B&B.


Relaxation facilities
In room facilities
Wakeup Call - don't miss that important meeting or risk oversleeping. Book a wake up call at Causeway Tavern B&B when you check in.

Porter / Concierge - there is a porter or concierge service available at Causeway Tavern B&B.

Non Smoking Rooms - the rooms at Causeway Tavern B&B are non smoking. Please note that law in Northern Ireland states that it a criminal offence to smoke indoors with in a public building.


Description
All bedrooms are ensuite. The rooms are modern bright and airy with large windows bedside lockers chest of drawers wardrobe chair waste bin large mirror tea & coffee facilities television lamp and fresh towels. All rooms are centrally heated.
Location