Welcome to The Hillsborough! The Hillsborough is a Inn located in Sheffield , South Yorkshire. Could this be the ideal base for your trip to Sheffield or South Yorkshire?
Rooms from £40.00 per night
Contact Details
54-58 Langsett Rd
Sheffield
South Yorkshire
S6 2UB
Facilities available at The Hillsborough
Eating & Drinking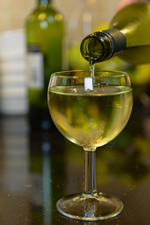 Bar - why not enjoy an evening drink at The Hillsborough's bar, a perfect end to a day out exploring Sheffield.
Also what better way to start your break than with a glass of wine or drink when you arrive at The Hillsborough.


Relaxation facilities
In room facilities
Non Smoking Rooms - the rooms at The Hillsborough are non smoking. Please note that law in England states that it a criminal offence to smoke indoors with in a public building.


Description
We have six rooms which are all en suite with tv's and tea & coffee making facilities.
Location